Caring for Our Patients is Our Specialty
When you or a family member can't seem to get a good night's rest, or you can't find any relief from your allergies and lung issues, having a professional who has seen and treated it all provides instant peace of mind that everything is going to be OK. Lone Star Pulmonary and Sleep Specialists in Denton, TX, was created to give you more control over living and enjoying your best life. We take pride in listening to our patients, empathizing with them, and delivering real results so they can sleep better, breathe better, and live better. Whether you have a nasty sinus infection, your partner complains that you snore too much, you're constantly out of breath, or it's something in between, we are the caring professionals who can get you back to feeling like yourself again.
The Best In Quality Care For Your Family
With Lone Star Pulmonary and Sleep Specialists, you get:
A practice that believes in building genuine, trusting relationships
A commitment to perfectionism
Treating each patient with a holistic approach
A staff eager to answer all questions and concerns
Upfront and transparent processes from start to finish
Options that matter — no cookie-cutter solutions
Fluent in multiple languages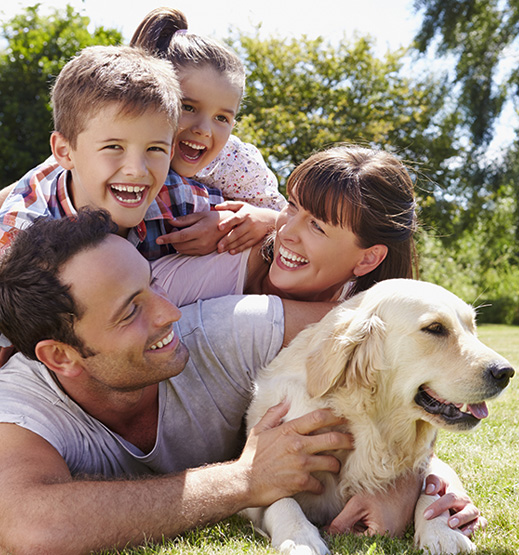 Dr. Faisal Saeed, MD
Dr. Faisal Saeed, MD is ABIM board-certified in Internal Medicine, Pulmonary Diseases, and Critical Care Medicine. He has clinical privileges for managing patients and performing procedures at Medical City Denton and Texas Health Presbyterian Denton. Additionally, he also holds privileges at Horizon Medical Center, a long-term acute care hospital in Denton that specializes in working with complex respiratory patients for post-acute care after hospitalization.
Dr. Faisal Saeed, MD provides care to patients with common respiratory problems such as COPD, asthma, bronchitis, pulmonary infections, and more complicated problems such as lung cancer, interstitial lung disease, and pulmonary vascular diseases. Dr. Faisal Saeed, MD is trained in internal medicine at Columbia University in New York. He completed his pulmonary and critical care fellowship training at Southern Illinois School of Medicine in Springfield, IL, and St Louis University.
Medical Licensure, Certifications, and Memberships
American Board of Internal Medicine (Internal Medicine)
American Board of Internal Medicine (Critical Care Medicine)
American Board of Internal Medicine (Pulmonary Disease)
Texas Medical License
Missouri Medical License
Illinois Medical License
Wisconsin Medical License
American College of Chest Physicians (Member)
American Thoracic Society (Member)
American College of Critical Care Medicine (Member)
Certificate holder from Marquis Who's Who, an organization that has established a standard of excellence with the first publication of Who's Who in America.
OFFICIAL PRESS RELEASE
:
Faisal Saeed, MD, has been Inducted into the Prestigious Marquis Who's Who Biographical Registry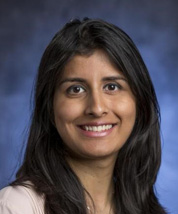 Dr. Sidra Saeed, MD
Dr. Sidra Saeed, MD is ABFM board-certified in Sleep Medicine and is the only Denton-based physician with specialized training in this healthcare arena. Dr. Sidra Saeed, MD takes great pride in diagnosing and treating sleep disorders to help you sleep better. She treats various sleep disorders in adult and pediatric patients, including breathing disorders, complex sleep-disordered breathing, insomnia, hypersomnia, and restless leg syndrome.
Dr. Sidra Saeed, MD completed her residency at Southern Illinois University School of Medicine and received her fellowship training in sleep medicine at the Medical College of Wisconsin.
Medical Licensure & Certifications
American Board of Family Medicine Certification
Texas Medical State License
Wisconsin Medical State License
Illinois Medical State License
American Academy of Sleep Medicine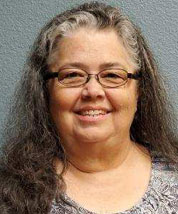 Linda Davis
Linda has been with the practice for over 20 years as the office manager and Sleep Center manager. She helps with the day to day operations of the medical practice and Sleep Center.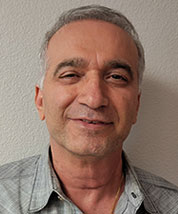 Ben Doroodchi
Ben has been with the practice for over 20 years as the Office Administer. He helps with the day to day running of the practice and billing and Sleep Center.
Call Lone Star Pulmonary and Sleep Specialists Today!
Whether it is treating severe COPD and emphysema, utilizing the newest medications to manage difficult-to-control asthma, applying state-of-the-art care for pulmonary needs, using technology to identify lung cancer at its earliest stage, or diagnosing and treating sleep apnea, restless legs, and narcolepsy, we are proud to be the pulmonary and sleep practice in Denton, TX, that provides it all.
Call Lone Star Pulmonary and Sleep Specialists today!!
Health Care Tip for Allergies
When dealing with allergies, remember to stay indoors on hot, dry, and windy days. If possible, use air conditioning instead of having windows open in both home and car. Do not mow the lawn or rake the leaves without a filter mask and if gardening, leave your shoes by the door and wash your clothes in hot water. Wash your hair daily to remove pollen, especially in the evenings before going to bed and you should use air-purifying devices. For allergic asthma, use a humidifier that is cleaned weekly.